NOLA
Pleasure +  Bliss + Sensuality
My name is Madison and I am your assistant for all things sensual and holistic. My friends are passionate, tender and spicy Goddesses who love to practice the art of touch and have busy lifestyles. Let me take care of all the preliminaries.  I have a personal connection with each of the ladies and can speak to their talents from first hand experience. Drop me a line.  (917)748-9277
NOLA is filled with a sensual life force that runs through this city like a river. Whether you are visiting or a local, there comes a moment when tapping into that sensuality feels right .  The Goddesses of NOLA have an upscale, ultra clean, private studio in Central Business District with easy parking, walk in shower, fresh linens, in an upscale zen setting. Take a moment and float down stream.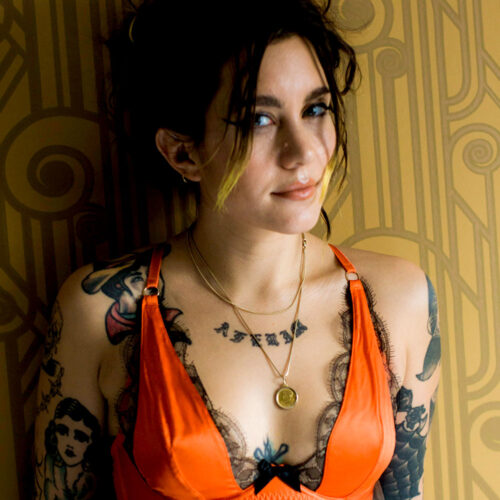 Hello NOLA .. my name is Yasmine (Yaz-meen) and I offer up a erotic blend of tease, edge, and seduction. I am visiting Jan 4-9th I am an urban tattooed goddess with my natural state being a spicy strong dominate fem. Curves, soft skin, edgy dynamics and sensual teasing are my assets. Take a moment out of you day and join me for some down time, I promise to keep it interesting and filled with pleasure. Catch me when you can as I am jet setter who pops in and out of NYC. Looking forward to meeting you. x Yasmine
NOTE RATES ARE A LEVEL III provider. Add $30 to the standard session rate.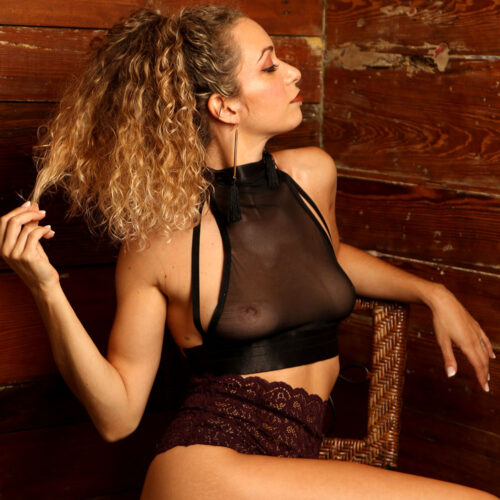 I am a World traveller who has a passion for touch and pleasure. I am playful and seductive. I am open hearted and creative. Time with me gives you room to explore your edges while feeling relaxed and comfortable to be your self. I am present with you, gazing deeply into your eyes, allowing it to be just me and you for a moment of connection. My green eyes and pin up figure will hypnotize and charm you, while my teasing feather touch brings you unforgettable pleasure. With my petite frame, soft skin and lushes curves, I am a powerful feminine presence that come in a small package. x Angelina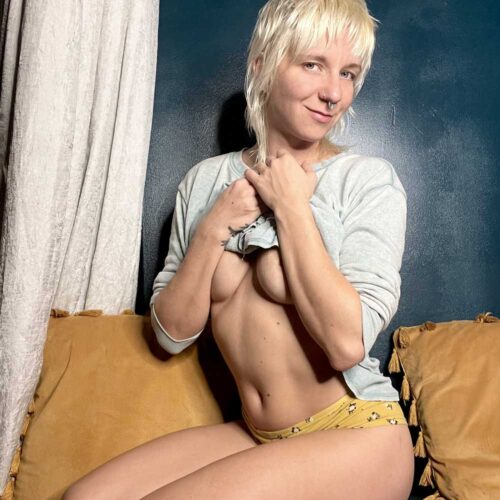 Playful, sweet, kinky, funny and filled with joy! Let Miss Samantha play with your pleasure and make you moan. Did I mention she can stretch you out, unlock tight areas and leave you floating out the door with her Thai Yoga and top notch massage skills! She does it all. With several years of trained experience you are in the hands of a charming spirit who has techniques you have never experienced. Join her today for a session you will not forget. Visiting Nov 19/20 only !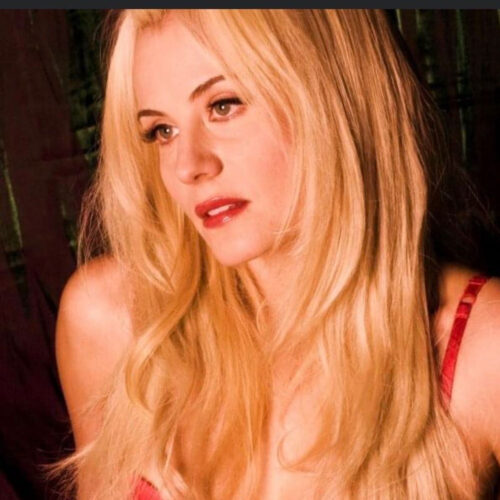 Hello my name is Isabelle. I invite you to explore and indulge yourself with a combination of ecstatic sensations with a certified tantrika , tie and tease sensual priestess and ultimate goddess. I am a beautiful tall blond bombshell, lingerie model, minx and muse . Enter a sacred space of beauty, music and warmth with the finest seductress ever. An oasis where you can gently let go of control and surrender to pure bliss. I will expertly take you on a journey that allows you to take a peek over the edge of eroticism . Come join me on this pleasure trip . Designed to insure you are entering the most sensual of dreams. Let the fantasies begin. NOTE Isabelle has a high level of training and is a Level III Practioner and rate reflect accordingly.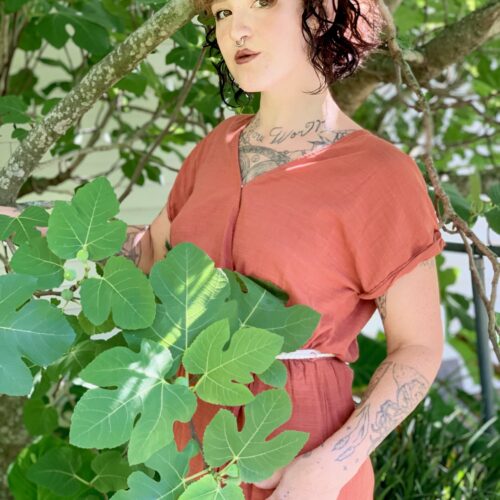 Hello. My name is Summer. I am a dynamic goddess attuned to your pleasure and healing. I have a radiant warmth, a serene spirit, and devilishly soft skin you won't be able to resist. Each session will be curated uniquely for you, combining my intuitive sensuality and formal education in massage therapy to release you from tension. Seek solace from the chaos of the world to find comfort and connection with my bewitching, freckled Irish tattooed beauty. My sensual talents abound and I am excited to explore them together.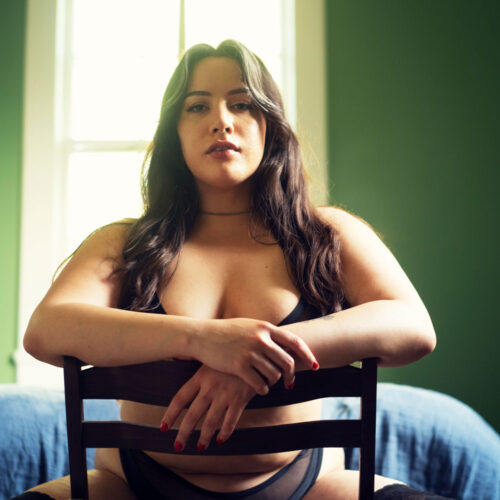 Hello NOLA. My name is Sandy Cygnet. I am a playful + curvy brunette from NYC sure to engage and stimulate all your senses.
My skilled background ranges from soft sensual kinky play and the art of seduction and domination. As you eagerly relinquish control of your stress and inhibitions I am here watching, teasing, directing and playing. My magnetic energy and gentle sensual style will feed your hidden desires and breathe new life into your body and soul.
I offers 3 style of session for 60 or 90 mins
Classic Sensual Massage
A head to toe bliss, a soft Swedish style teasing session
Celestial Sensuality
A mix of sensual bodywork with Add Ons-
Scared Spot, Kink, Body to Body, Edging
Sensual Domination
Inspired by BDSM this session is a domination, tease/denial style that can be curated to your specific desires
There is a full focus on the use of restraints, sensory deprivation and other surprising playful elements.
If you are Newbie to this work let me hold your hand. If you have experience lets work out a play date and have some fun.
My assistant Madison will answer any questions as she has first hand knowledge of all my sills. Let her set up the preliminaries and leaving all the playing to you and me…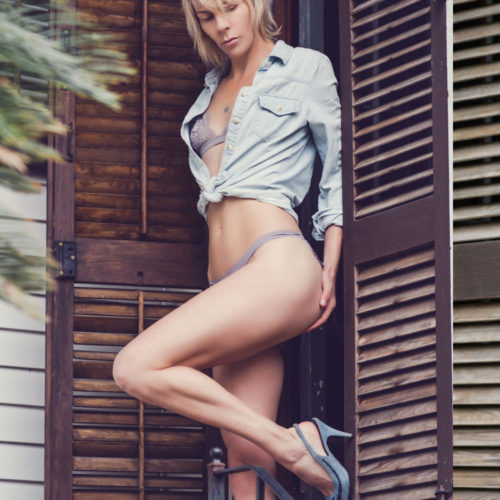 Audrey is a Level III Practitoner who has a high level of training and experience for 10 + years and she is a rare type of goddess that has such a deep knowing of sensuality, healing, touch and connection that those who visit her leave in an altered state of bliss. Along with being a healer of sensual touch she is an internationally travelled musician who plays electric bass guitar in many different genres. We mention this because her flow to play and explore your body has a sophisticated musical quality that is truly a unique experience. Her touch ranges from very firm therapeutic to teasing feathery seduction. Her body to body connection is warm and smooth. Her erotic guided meditations will have you excited while deeply relaxed. Her yoga fit tall athletic body and porcelain skin emanate health and wellness. Audrey is confident and tender.. a combination that leads to an erotic ride of pleasure and energy expansion.
Things to know
Gratuities are not obligatory however in the wellness industry tips of 10-20% are standard and appreciated. Once you set your time and date to meet you goddess I ask you arrive on time, not early and with an open heart and mind.
I will do my best with last minute requests. Booking a few hours or a day  in advance is always recommended for those on a tight schedule   I highly suggest making a future request for Goddesses visiting as they are often in high demand.  If you when interested in Sunday sessions I can book that in advance as well.
Mon – Fri: 10am – 6pm
Saturday: 10am -5pm
Sunday: My day off!
New Visitors
New to this all..for advance bookings drop me a line. For day of inquires always call or text.
New Clients and Advance Booking
Hours
Monday – Friday: 11am – 7pm
Saturday: 12pm-6pm
Sunday: Advanced requests required.