NOLA
Pleasure +  Bliss + Sensuality
My name is Madison and I am your assistant for all things sensual and holistic. My friends are passionate, tender and spicy Goddesses who love to practice the art of touch and have busy lifestyles. Let me take care of all the preliminaries.  I have a personal connection with each of the ladies and can speak to their talents from first hand experience. Drop me a line.  (917)748-9277
NOLA is filled with a sensual life force that runs through this city like a river. Whether you are visiting or a local, there comes a moment when tapping into that sensuality feels right .  The Goddesses of NOLA have an upscale, ultra clean, private studio in Central Business District with easy parking, walk in shower, fresh linens, in an upscale zen setting. Take a moment and float down stream.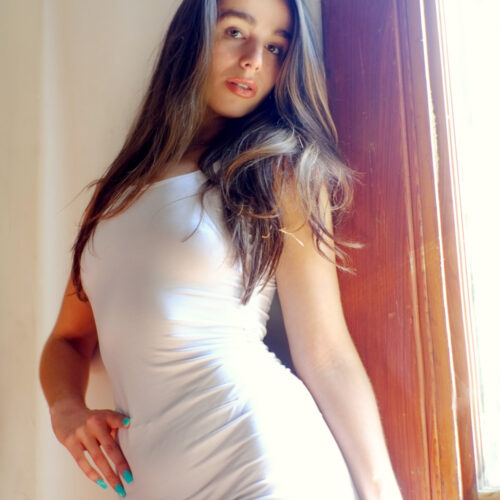 Hello NOLA
My name is Gia Fawn. I am mid west gal who has recently moved to the Big Easy. I am a relaxed, charming, and easy to talk to. I will have you relaxed and at ease from the moment you walk in the door. I am all about slow and sensual teasing. When was the last time you let a natural beauty cover your body with slow and seductive touch? I love to play with tie and tease, sensual slow moving pleasure and edging. My background in dance has me connected to my body and tempo. Let me create a rhythm of sensation and pleasure from the top of your head to the tips of your toes and every where in-between.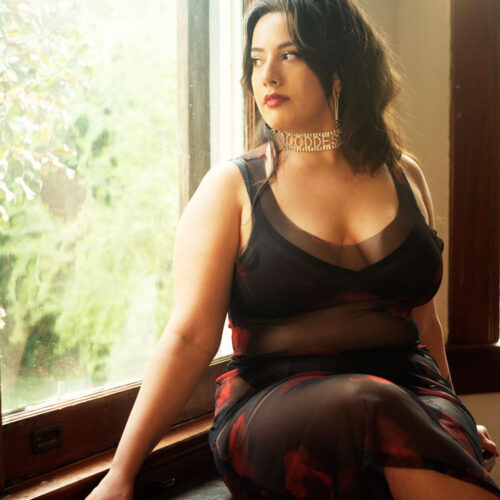 Hello NOLA. My name is Sandy Cygnet. I am a playful + curvy brunette from NYC sure to engage and stimulate all your senses.
My skilled background ranges from soft sensual kinky play and the art of seduction and domination. As you eagerly relinquish control of your stress and inhibitions I am here watching, teasing, directing and playing. My magnetic energy and gentle sensual style will feed your hidden desires and breathe new life into your body and soul.
I offers 3 style of session for 60 or 90 mins
Classic Sensual Massage
A head to toe bliss, a soft Swedish style teasing session
Celestial Sensuality
A mix of sensual bodywork with Add Ons-
Scared Spot, Kink, Body to Body, Edging
Sensual Domination
Inspired by BDSM this session is a domination, tease/denial style that can be curated to your specific desires
There is a full focus on the use of restraints, sensory deprivation and other surprising playful elements.
If you are Newbie to this work let me hold your hand. If you have experience lets work out a play date and have some fun.
My assistant Madison will answer any questions as she has first hand knowledge of all my sills. Let her set up the preliminaries and leaving all the playing to you and me…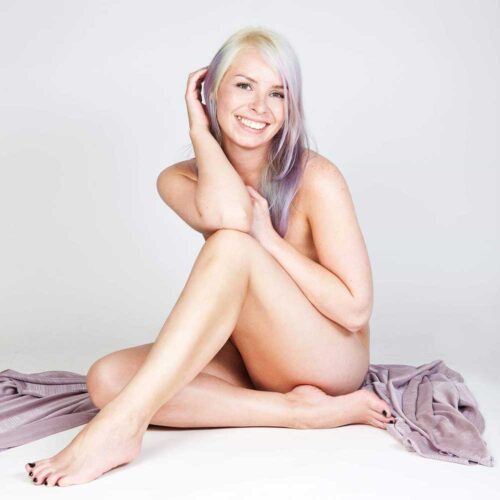 My name is April and I am in NOLA for the summer. I am over the moon to be able to practice my love of tantric massage in a serene high end deluxe studio where calmness and sensuality are king. I am visiting from Germany and I have several years experience and training in the art of healing tantric connection. My entire session is about slowing down. My voice will guide you to places. My hands will connect with all of your edges. It is all about a very slow build to a climatic chakra opening that will shake your body from head to toe. I am natural and am filled with positive sun shine energy that will have you feeling perfectly held by divine feminine energy. I blend Swedish, tantra, mindfulness and enjoy exploring sacred spot release. I am grateful to have connected with Madison and am delighted to meet you soon.
I am here till the end of July.
x April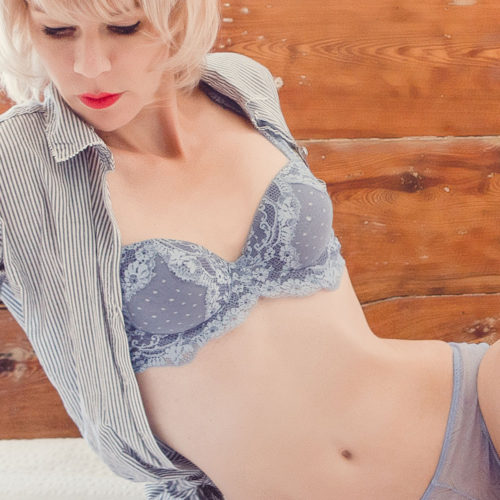 I am a rare type of goddess that has a deep knowing of sensuality, healing, touch, desire and connection. Those who visit leave in an altered state of bliss. I have range. I have experience. I have passion to play with all of your edges head to toe. My body is firm with soft porcelain skin that connects to yours as my body on body sends shivers up your spin. I am confident and tender. I am flirty and funny. I have a tall athletic yoga body. I am here to create an experience that will expand your sensual energy and take you on a ride to remember.
My Celestial session are a blend of intense body to body, edging, teasing, cuddles and erotic guided mediation
My Cuddle session is all about closeness. Being held by or holding a warm sexy goddess can be just the perfect moment for your soul when you need to deeply connect. This session can have light mutual massage, sensory play and bring in elements of Tantra and Sensual Mindfulness
My Sensual Deep session is the best of both worlds. An amazing therapeutic firm massage moves you at the core and gets you blood pumping. Get stretched out and played with all over with amazing sensual and therapeutic touch. It is a modern life remedy when you feel tight, tense, pent up or disconnected from your body.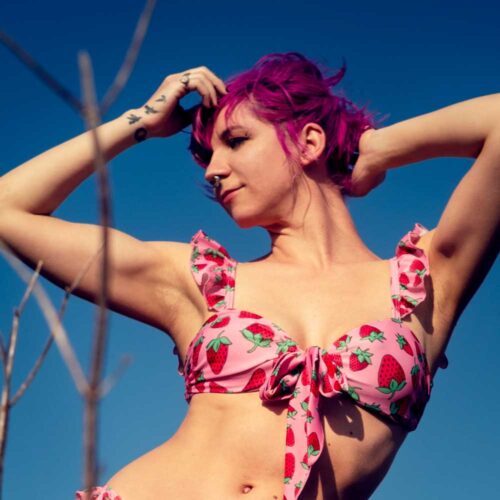 HI NOLA I will be visiting in July for a few weeks. Dates coming soon.
My name is Sam, short for Samantha. I am excited to be in NOLA this spring and offer up my Sensual Thai Yoga stretching experience.. so allow your body to be moved.. played with.. stretched.. breathed and opened, all while being teased to your edges! My acrobatic yoga practice keeps me in top shape and gives me the skills to glide though out the session in rhythm with your beat. I am an all natural beauty with a sweet curiosity for how you tick and what turns you on. Join me.. whisper in my ear and we can go places!
With all my travel I find it best to have my assistant take care of all the boring details and leave the candle light moments to you and me. Madison will answer any question and get you set.
Looking forward to meeting you.
x Sam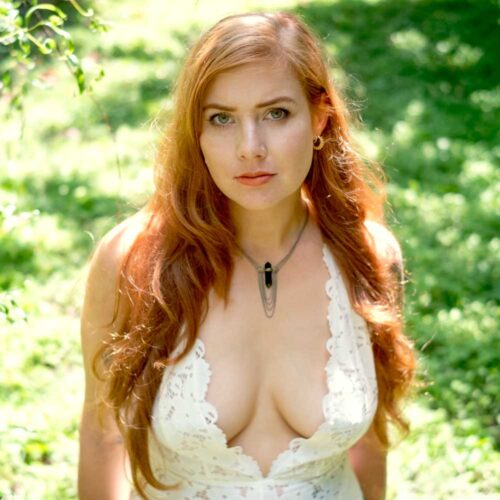 Hello NOLA. My name is Lily. I have been on hiatus this past year and ready to jump back into the world of connection. I have worked in Sensual Bodywork for 3 years and bring my deeply feminine energy to each session. My passion is to offer tender playful sensuality. To blanket you in heartfelt pampering touch that has you melt.
In a world where hardness is often the mode for many I invite you to my soft seductive experience. Allow your self to let down your guard, relax and let pleasure be the focus. Sensations of teasing, feathery, feminine embrace will be our themes. Cuddles and closeness is the charm.
I am a curvy natural beauty with the porcelain skin, a sweet soft girl voice and long flowing red hair. When not offering sensual massage I am deeply devoted to my working in biology. I am a animal lover and avid student of science. A sweet sexy nerdy beauty at your service !
Looking forward to meeting you
x Lily

Events Search and Views Navigation
Calendar of Events
Calendar of Events

| Monday | Tuesday | Wednesday | Thursday | Friday | Saturday | Sunday |
| --- | --- | --- | --- | --- | --- | --- |
| 31 | 1 | 2 | 3 | 4 | 5 | 6 |
| 7 | 8 | 9 | 10 | 11 | 12 | 13 |
| 14 | 15 | 16 | 17 | 18 | 19 | 20 |
| 21 | 22 | 23 | 24 | 25 | 26 | 27 |
| 28 | 29 | 30 | 1 | 2 | 3 | 4 |
+ Export Events
Things to know
Gratuities are not obligatory however in the wellness industry tips of 10-20% are standard and appreciated. Once you set your time and date to meet you goddess I ask you arrive on time, not early and with an open heart and mind.
I will do my best with last minute requests. Booking a few hours or a day  in advance is always recommended for those on a tight schedule   I highly suggest making a future request for Goddesses visiting as they are often in high demand.  If you when interested in Sunday sessions I can book that in advance as well.
Mon – Fri: 10am – 6pm
Saturday: 10am -5pm
Sunday: My day off!
New Visitors
New to this all.. drop a line and let me take care of the rest.
Book Now
Hours
Monday – Friday: 11am – 7pm
Saturday: 12pm-6pm
Sunday: Advanced requests required.